Indian punters face many challenges while choosing a betting website in India, chief among which is the option to deposit or withdraw funds from an online betting account. Numerous regulations come in the way of enjoying a fast and seamless financial transaction, especially when it concerns making a payment in Indian Rupees (INR) or converting the INR to any other foreign currency. Then there is always the security aspect of depositing funds at a bookmaker, as not all betting operators offer a secure platform to safeguard the personal and financial information of their clients.
We realise that payment options are an essential part of enjoying a good betting experience. There can be nothing more worrying than to realise that your deposit or withdrawal has gone missing, or that a third-party has access to your sensitive financial information. Therefore, in our sportsbook banking guide, we aim to provide you all the necessary information about enhancing the security of your online payments, and how to choose a reliable bookmaker that adopts the most secure and stable funding methods for online betting in India.
Top 3 Online Betting Sites
*18+; T&Cs apply to each offer.
**18+; Available to new customers only. Make a qualifying deposit of ₹400 or more and claim the offer within 30 days of registering your account to qualify for 15% of that amount in Bet Credits, up to a maximum of ₹4,000. Once claimed, your Bet Credits will be held in your account balance and are non-withdrawable.
*

Geo restrictions apply. Funded account or bet placed 24 hours prior to event required to access.
The Importance of a Regulated & Licensed Bookmaker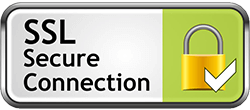 The main priority for any punter is to sign up with a licensed sports betting operator, which has sufficient regulatory authorisations that can assure clients about the legitimacy of the company. A regulated bookmaker will always adopt safe payment protocols that utilise advanced encryption protocols to ensure 100% security for all online transactions. Regulated companies are also legally required to ensure the transparency of its operations by subjecting themselves to third-party audits, aside from any independent evaluations that may be deemed necessary for complying with the rules.
Our top picks of online sportsbooks are highly regulated and are audited by numerous independent organisations, which make them safe for our readers. We review online betting websites to determine several factors related to their operational policies, including their guidelines about accepting bettors from India. Some dishonest bookmakers may trick their users into making a deposit, only to deny a withdrawal at a later stage, citing non-compliance of usage policies. We don't want our readers to fall into such a predicament; yet, we implore punters to always read through a bookmaker's terms and conditions before signing up.
Depositing with Indian Rupees
Due to the increased interest from punters residing in India, online bookmaker sites have started tailoring their services to suit the requirements of Indian citizens. There are several questions surrounding the legality of sports betting in India, and sportsbooks have attempted to circumvent several legal requirements by enabling Indian users to deposit and withdraw funds into/from their accounts using Indian Rupees as the primary account currency.
There are many Foreign Currency Exchange rules in India, including laws that control international financial transactions, which may be flagged by the Government or any authority under its jurisdiction. Therefore, Indians are monitored continuously for their overseas transactions, especially when it relates to converting to any other currency, or for the purpose of online gambling.
However, modern bookmaker websites are facilitating transactions in INR by allowing their users to make a payment through any of the secure funding channels that are approved by the Government of India. While sports betting may not be legal in India yet, the Indian authorities are undoubtedly open about allowing its residents to use any online payment method for international transactions, provided they abide by the several laws and regulations that exist in the nation.
Indian Online Bookmakers Compared
A required minimum deposit amount
Payment restrictions to get the offers
Turnover of the first amount to get the welcome bonus
*18+; T&Cs apply! Visit the bookmaker's website for more details
eWallets for Indian Players
EWallets are the perfect option for Indian punters, as they are the most secure, fast and convenient funding methods for online sports betting websites. There are many reliable eWallets such as Skrill, PayPal and NETELLER that are specially designed for betting-related transactions. It also serves as an advantage that a majority of online bookmakers in the industry prefer eWallets over any other payment method, primarily due to the encryption technologies and the speed of transactions, which are considered to be the legendary hallmarks of online payment processors.
As far as costs of transactions are concerned, eWallet transactions are inherently superior to other forms of online payments. Payments that are carried out through the eWallets such as Skrill will only be charged anywhere from 1% to 3% of the transaction amount, and in some cases, bookmakers may absorb such transaction costs for the benefit of their users. eWallet transactions also enable punters to transfer funds to their bookmaker accounts within seconds, thereby allowing bettors to access the betting market as soon as they make a deposit.
Several eWallets also provide the option of maintaining an account using the INR as the base currency, which further allows Indian users to load their wallets through bank wire, credit/debit card, or by accepting INR payments from other eWallet users. Withdrawing funds from eWallets are also quite convenient, as these companies usually allow its users to withdraw money to their bank account, or to their credit/debit card, for a nominal fee. With large companies such as Apple and Google coming into the picture, eWallets continue to become one of the most highly preferred payment methods for online transactions.
Payment Methods That Use Credit/Debit Cards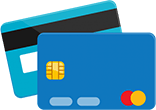 Punters may also fund their accounts through a credit card or a debit card, which is as fast and secure as an eWallet transaction. However, there are a couple of drawbacks of using your credit cards as your primary funding method, as it may include higher charges and interest on your transaction amount; aside from the safety aspect of submitting your card information at your bookmaker. For instance, bookmakers may use your card information to charge extra for your deposits or draw more money without your consent, especially if you are dealing with a dishonest betting website.
Of course, using a prepaid debit card can minimise the security issues to a greater extent, but not all betting websites accept a prepaid debit card. Furthermore, prepaid cards are banned in India, which means that punters may not be able to withdraw funds to India through their prepaid cards. Therefore, card payments may not be as preferred as an eWallet funding method but using a credit/debit card for INR betting transactions is not uncommon. For added security of card transactions, adding your credit/debit card to your eWallet will facilitate funding through your eWallet, which will help you in masking your card details behind the additional security protocols offered by the eWallet. Some eWallets also help you to avoid the fees of such transactions, which will become ultimately beneficial from a fee's standpoint.
Best Indian Betting Sites - Find the One for You
Bank Wire Transfer for Funding Your Bookmaker Account
A bank wire transfer is the least preferred funding method for online betting, as it involves time, higher costs, and the hassles of submitting multiple documents to prove the nature of your transactions. In some cases, bank wire transfers to online sports betting sites can be rejected, quoting the legal reasons behind a gambling-related funds transfer. Also, bank wires are subjected to extra scrutiny, which may attract legal action from the authorities. If bank wire is your only option to make a deposit to your betting account, you may consider adding your bank information to an eWallet account, which will then enable you to transfer funds without much legal trouble. Of course, such a transaction will cost you more money as transfer fees, but it can certainly add multiple layers of security over your online betting transactions.
Withdrawing Funds from a Bookmaker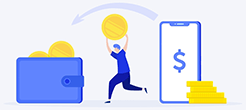 Withdrawing funds from an online sportsbook have been a hot topic among punters, mainly due to the dishonest practices adopted by low-quality operators. Our recommended bookmakers have been tried and tested through professional channels, which has often resulted in 100% withdrawals being processed without any concerns. Choosing a legitimate bookmaker will often address your concerns about withdrawals and payouts, but you must also ensure that you comply with the company's terms and conditions to be eligible for a withdrawal.
First of all, all punters are expected to have attained the legal age for gambling, which is verified through a national identifying document. Punters should also prove their citizenship/residence, as bookmakers may not accept bettors from a select few countries. Therefore, claims of residing in a different country without sufficient proof can be grounds for restrictions of withdrawal. And finally, punters must complete any wagering requirements set by the bookmaker's bonus terms and conditions, or withdrawals will be rejected. By satisfying all the conditions of a betting operator, punters are indeed made eligible to withdraw funds from their bookmaker account, subject to a processing delay that can be different for individual companies.
Important Points to Consider before Depositing at Betting Sites in India
Ascertain that the bookmaker accepts punters from India. Browse through our recommended sportsbook sites for Indian bettors.
Choose a licensed operator that utilises the best encryption protocols for their banking options.
Choose INR as your preferred account currency to prevent any legal issues with the Government.
Use an eWallet for adding an extra layer of protection for your online financial transactions.
Browse through our online betting guides for more information.